Wellbeing Indicators
Wellbeing Indicators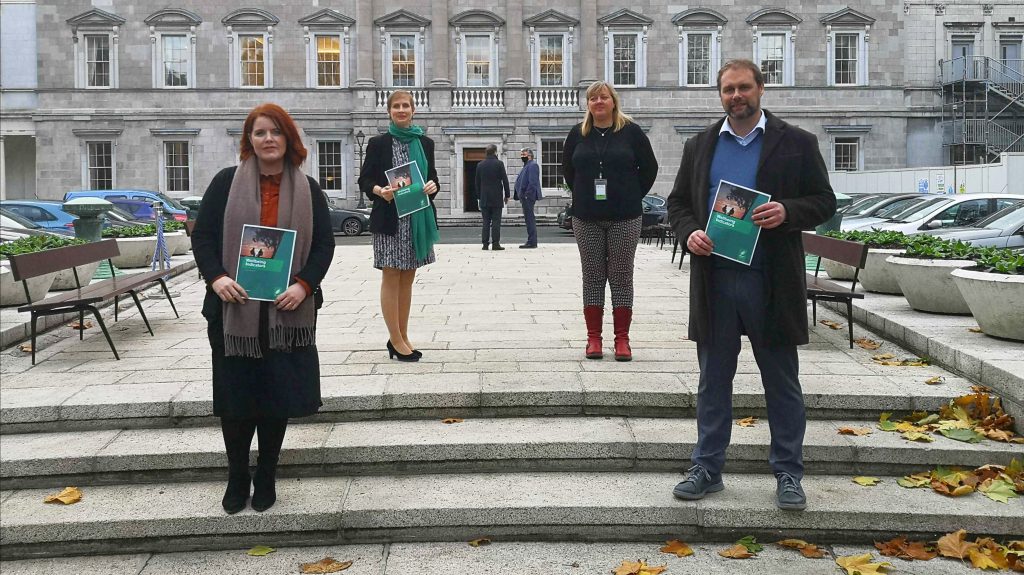 Wellbeing Indicators
Dublin, November 17, 2020
My Green Party colleagues and I launched our Wellbeing Indicators Position Paper earlier today. We believe that GDP is not a way to measure the wellbeing and the quality of life of Irish Citizens; it's time we looked to Wellbeing Indicators to measure the welfare of the Irish nation and look at the social benefits of our national budgetary decisions.
You can access our position paper here…
Until now, Ireland's economic success has been gauged by measuring of Gross Domestic Product (GDP), which is solely a measure of the Irish economy. Well-Being Indicators would look at how Ireland is doing in a much broader way than simply our economic performance, and alongside existing economic tools, they provide an opportunity to create a well-rounded, holistic view of how our society is faring. By measuring impacts on equality, climate action, the distribution of poverty, access to basic services and the long-term sustainability and security of current economic models, Wellbeing Indicators ensure budgets and policies are focused on improving the lives of all Irish citizens.