North Quays Announcement
North Quays Announcement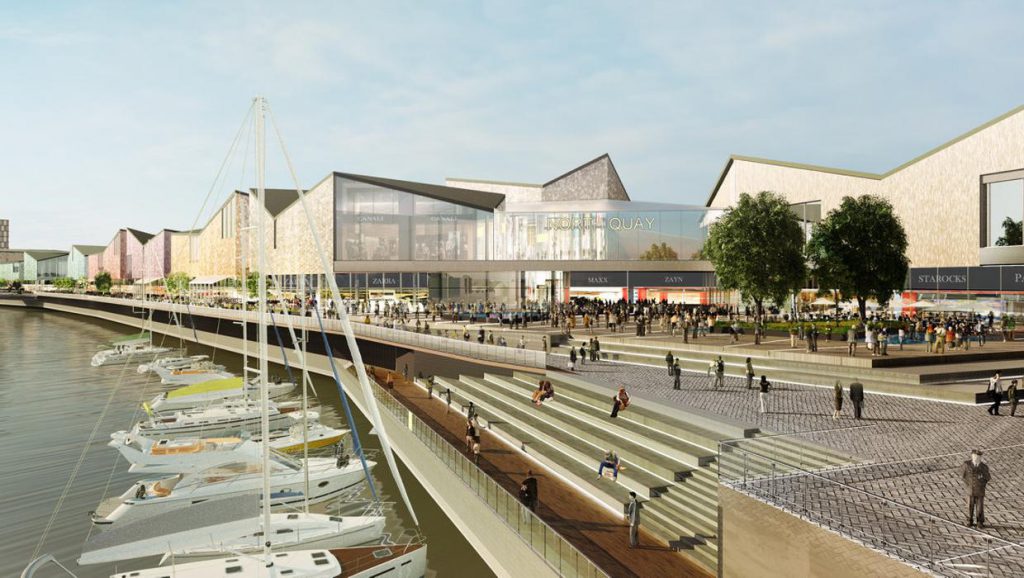 Waterford Green Party TD Marc Ó Cathasaigh welcomes today's historic announcement of unprecedented funding for the North Quays Project which he says displays a significant vote of confidence in our city and county. The total package of €110.6m is made up of €80.6m in Urban Regeneration and Development Fund (URDF) support for the Waterford North Quays project from the Department of Housing and €30 million from the Department of Transport, through the National Transport Authority.
Speaking after the announcement, Deputy Ó Cathasaigh said: "This historic level of investment in Waterford really is a 'once in a generation' vote of confidence in our city, our county and our people. It is a green investment which answers the need for compact growth as we address climate change and will put us ahead of other parts of Ireland in playing our part. This sustainable and carbon positive building, Integrated Transport Hub and Sustainable Transport Bridge will be an example to all".
"My colleague Eamon Ryan, Minister for Transport has a great affinity to Waterford and has been very supportive in helping deliver this project. In my General Election campaign back at the start of this year, he assured me that he would support us as we tried to get this funding over the line and we can all see today that he hasn't disappointed. The buildings will be green and sustainable. The Sustainable Transport Bridge linking North and South Quays will support green and active transport as it carries pedestrians, cyclists and electric bus passengers. The Integrated Transport Hub will enhance our public transport offering and connectivity as a city and main urban centre in the region and the entire project links up the Waterford and Kilkenny Greenways with commuter links on the South Kilkenny side. This project is a green project and I am very proud to see it reach this stage"
Minister for Transport, Environment, Climate and Communications and Green Party Leader Eamon Ryan TD added, "I'm delighted that my Department is supporting the development of the North Quays SDZ project which will transform Waterford in the years ahead. The funding I am making available will support the development of the new sustainable transport bridge across the River Suir to link up the North and South Quays, providing access for cyclists, pedestrians and public transport users.
It will in time also provide a link between the Waterford Greenway and the New Ross Greenway, both of which are also being supported by my Department. I believe the relocated train station will also provide a real catalyst for the urban regeneration and development of the wider site. This entire project is an example of how sustainable transport can help drive economic development, while also providing improvements in peoples' quality of life in our regional cities," he concluded.
Deputy Ó Cathasaigh continued: "In terms of the regional aspect to today's announcement, this now really anchors Waterford as the regional driver for the South East of Ireland. It is a huge vote of confidence in our people and our region and will allow us now to establish the full suite of services that the people of Waterford and the rest of the South East want and deserve. This is the largest urban regeneration project in the country. It is a really good news day for Waterford – our time has come".
Minister for Housing Darragh O'Brien TD said: "The Programme for Government has balanced regional development at its heart because all parts of Ireland must thrive if we are to prosper as a country. This project is a very good example of helping a region to thrive. It's expected that 1,500 new full time jobs directly related to the construction phase will be created, with private development delivering nearly 2,300 full time jobs by 2026 and the creation of a further 4,500 indirect jobs in the wider community."